Are you a creative bomb waiting to explode? Check out these entrance exams to pave your way to the Design industry!
National Institute for Fashion Technology (NIFT) conducts Entrance Test Examination for admission to Bachelor and Master Program in Fashion, Textile and Knitwear Design and Fashion management.
FORMAT:
The General Ability Test (GAT) has following sections in the examination question paper are:
1) Communication Ability and English Comprehension
2) Quantitative Ability
3) Analytical and Logical Ability
4) General Knowledge and Current Affairs
5) Case Study
2) AIEED
ARCH Academy of Design conducts AIEED (All India Entrance Examination for Design). The exam tests the aesthetic sense, creativity & design sensitivity of students seeking fulfilling careers in the various fields of design.
DATE AND TIME:
Entrance Exam Process (Stage I)
General Ability Test (GAT)-
5th April 2017 – 30th April 2017
Entrance Exam Process (Stage II)
Creative Ability Test (CAT)-
Offline Exam: 7th May 2017 (Sunday)
Online Exam: 15th April 2017 – 5th May 2017
FORMAT:
The exam has General Ability Test (GAT) and Creative Ability Test(CAT). The student can appear for the same in both offline and online mode. Bilingual question papers- English and Hindi will be available.
The Pearl academy of Fashion studies strives to steer students to the defined professional profile. For all Under Graduate Design & Business Courses, the test duration is 120 minutes and the test type is General Proficiency Test (GPA) and Design Aptitude Test (DAT).
DATE:
The exam is going to be held in two cycles: April Cycle (29 April 2017) and May Cycle (27 May 2017).
FORMAT:
The Entrance Exam consists of two stages:
Stage 1- Written Exam
Stage 2- Personal Interview
4) NID
Conducted by National Institute of Design, DAT is Design Aptitude Test that is held specially to determine the creative and designing abilities of aspirants. The exam is conducted in Ahmadabad, Bangalore, Bhopal, Chennai, Delhi, Guwahati, Hyderabad, Kolkata, Lucknow, Mumbai and Nagpur.
FORMAT:
The exam is a two-stage competitive exam.
Stage 1: Design Aptitude Test (DAT) Prelims
The question paper will be in English, of 3-hour duration comprising of 100 marks. There are two sections:
Section A- Comprising of Multiple Choice Objective Type Questions with one or more than one correct answer – 70 Marks
Section B- Comprising of Subjective Questions – 30 Marks
Stage 2: Design Aptitude Test (DAT) Mains
Studio Test- This may consist of tests in different formats such as drawing/sketching, hands-on model making, group discussions etc. This test will be marked out of 100 points and will be conducted in English.
Interviews- The interviews will be conducted separately for each discipline, immediately after the Studio Test, at the same centre.
5) CEED
Common Entrance Examination for Design (CEED) is an all-India Entrance examination conducted by IIT-Bombay on behalf of Ministry of Human Resources and Development (MHRD), Government of  India.
FORMAT:
PART A: Computer-based Screening test which evaluates visualization and spatial ability, environmental and social awareness, analytical and logical reasoning, language and creativity and observation.
PART B: Evaluates drawing, creativity, communication skills and analytical and problem-solving skills.
6) SET
Symbiosis International University (SIU) conducts Symbiosis Entrance Test (SET) in order to offer admissions to aspirants in design programmes offered at SID
DATE AND TIME:
The SET exam is scheduled on 6 May 2017.
The examination will be a 2-and-a-half-hour duration exam conducted in two sessions:
Morning Session: 9:30 am – 12:00 noon
Afternoon Session: 2:30 pm – 5:00 pm
FORMAT:
In SID Exam aspirants need to attempt a total of 150 questions in two-and-a-half-hour duration.
For every correct answer in SET for Design 2017, aspirants will be awarded +1 mark. There is no negative marking.
The test is conducted by SIU evaluates candidates on spheres such as colour, geometry, visual observations, general design awareness, creative thinking abilities, awareness on Indian culture, craft, traditions and the likes.
So if you want to be the next Coco Chanel or our very own Manish Malhotra, you know which exams to take!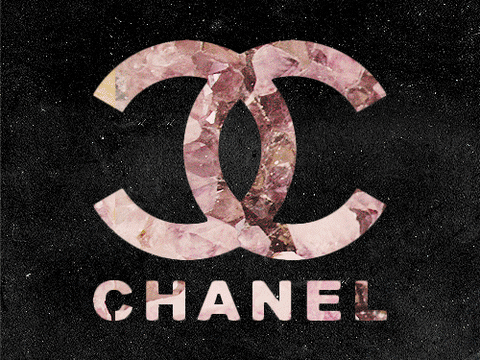 And, to ace these tests, get a teacher from Pedagoge!